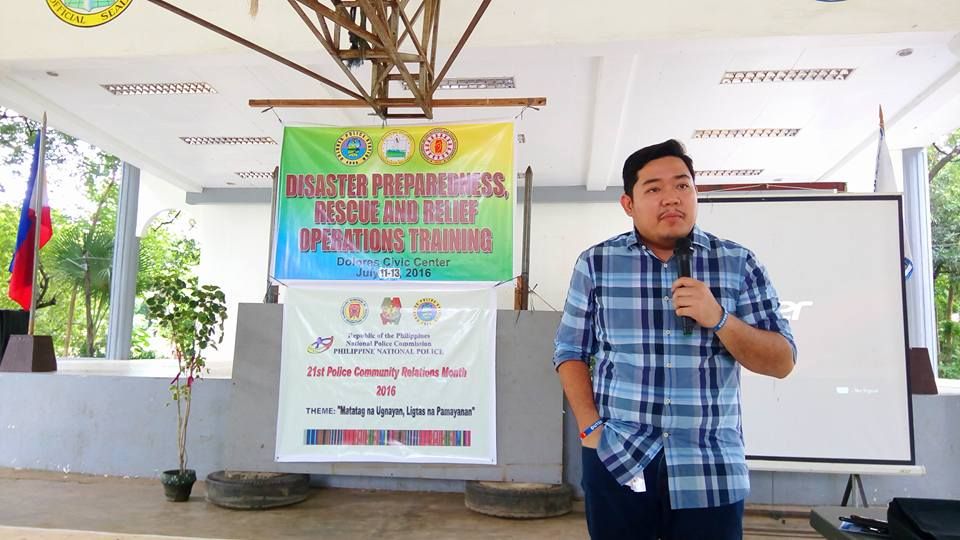 Barangay Peacekeeping Action Team personnel from the municipality of Dolores, as well as LGU Employees are currently undergoing a training for disaster preparedness, rescue and relief operations as part of the Disaster Consciousness Month. The training is initiated by the Disaster Risk Reduction Management cCouncil of the Municipality of Dolores and was conceptualized by Dolores Chief-of-Police Police Senior Inspector Mathew Burgos.
According to Dolores DRRM Officer Engr. Norwin Bisares, the Philippines is ranked third among 173 countries that are most vulnerable to disaster risk and natural hazards.
"To mitigate the effects of climate change and to ensure the effective implementation of disaster risk reduction, the government has put in place interventions to reverse environmental degradation and to improve the resiliency of local communities." said Engr. Bisares
Dolores Mayor Robert Victor Seares, Jr. addressed the training and emphasized the importance of the training that was being held.
"This training is held so that you can properly respond to calamities. Before, others used to laugh at us saying that we are over-reacting. A little rain, and we have everything on stand-by. But everything is for a reason. We have always been zero casualty every time a calamity happens. Let's keep it that way." Said Mayor Seares.
Dolores has been exemplary in terms of disaster mitigation and response. Equipment such as loaders, rescue truck, rescue vehicle, rescue boat and motorcycle are always on stand-by so that they can respond to calamities and to prevent disaster.